In line with this month's theme of Queen of Hearts and all things love-inspiring, our recreate art piece is this beautiful print of two lovers walking in the snow by Suzuki Harunobu from late 18th century Japan. While it's an intimate piece, one of the lovely things about it is that such a moment could be shared between friends and family as well as lovers. Our recreate art series has been a wonderful opportunity to be inspired creatively, learn about a new piece of artwork or have a fun photoshoot!
This months piece: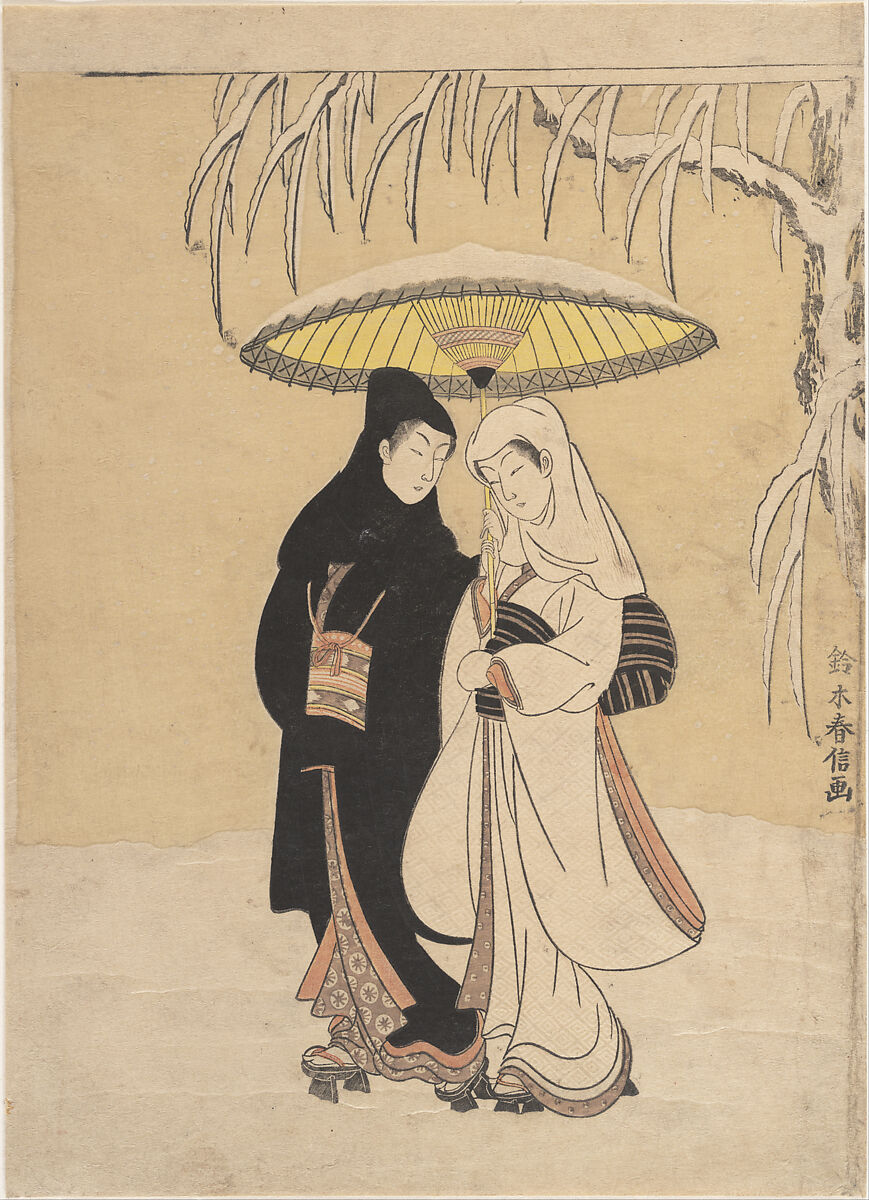 Below are the recreations from some of the Clitbait team and community:
Recreated by Alvaro Gonzalez Hernandez
Photo by Lilah Hyman
Pictured: Robyn Barclay and Paulina Met
Photography by Elsa Pearl
Pictured: First photo- Lula Ashdown and Mhairi Campbell
Second photo – Trisha Mendiratta, Lula Ashdown and Mhairi Campbell
Organised by the wonderful Manvir Dobb for her last month as Arts and Culture Editor, now Copy Editor!